"70's meets garage licks"
– Classic Rock Magazine
"A breath of fresh air"
– Blues & Soul Magazine
Defying simple pigeonholing, Rainbreakers make carefully-crafted British Rock that looks forwards as well as backwards, and inwards as well as outwards. Music that credits its listeners with intelligence and isn't shy of putting its soul on the line. Taking influence from the late '60s and early '70s great Rock bands (Led Zeppelin, Free – also notable Rotosound players) and infusing it with a modern sense of Soul and Blues.
"Built around the persuasive vocals of Ben Edwards, the urgent guitar of Charlie Richards and a skintight rhythm section, 'Ashes' is an exciting, original piece… to grab newcomers to Rainbreakers by the collar," writes respected journalist Paul Sexton.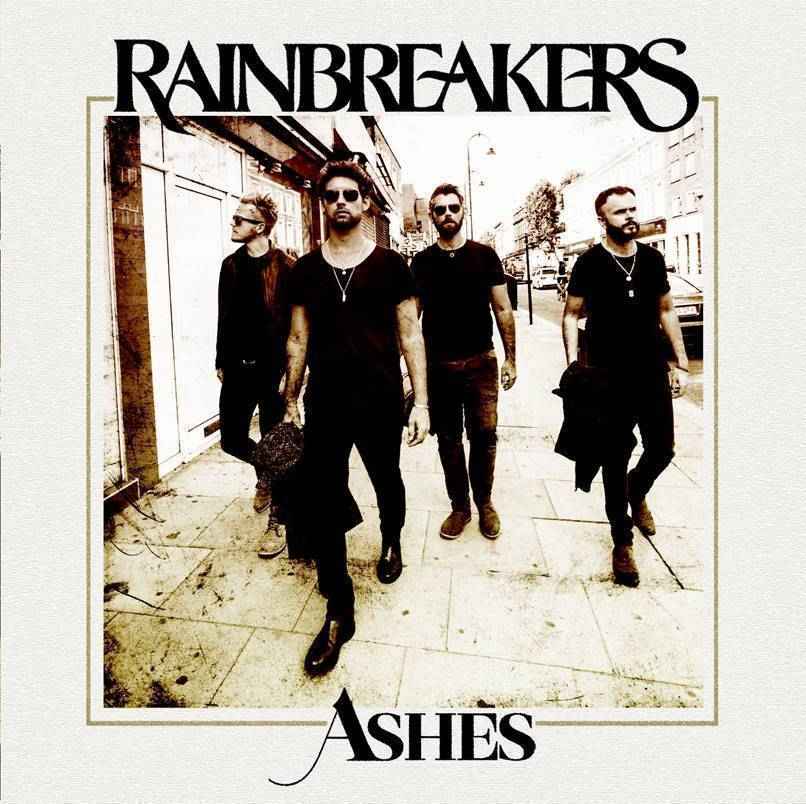 Turning to the single, Ben says, "'Ashes' is about feeling held back. Right now, the whole world is feeling that way, but this is only the beginning of the journey. Our song showcases the feelings of someone who has been thrust into a world where they are underappreciated and neglected by the system.

"Society can force people fit into certain moulds. This song explores how it feels for someone to be disregarded by their society because they do not fit the templates imposed on them; or, at least, how those aspects of a personality can feel oppressed by a system that just doesn't care."
WARNING: Contains Flashing Images:
Directed by the incredible Morgan Tedd at Erase Creative, the video bathes the Rainbreakers in red then blue light, cutting between them and a man literally at the end of his tether, dragging a deadweight behind him, giving the themes of the song vivid and physical form. All to Charlie's addictive riffs, Ben's engaging vocals, and Ash and Sam's spot-on bass and percussion.
'Ashes', is now available worldwide across all major streaming platforms
Spotify Link: 
https://open.spotify.com/track/1fioBBETCQ1r6ZMTsB45rd?si=GOM20MTtRwCTZZmMswq98g 
Everywhere else: