Adrian is more interested in finding an "esoteric sound"
A life of music
Adrian Utley's "entire life is music", so incidentally we find him in his home studio surrounded by equipment he has used on sessions for the likes of Goldfrapp, Massive Attack, and Radiohead's Philip Selway. "It doesn't matter if it's really cheap or if it's really expensive," Adrian is more interested in finding an "esoteric sound" and over the years he has used Rotosound strings to get it.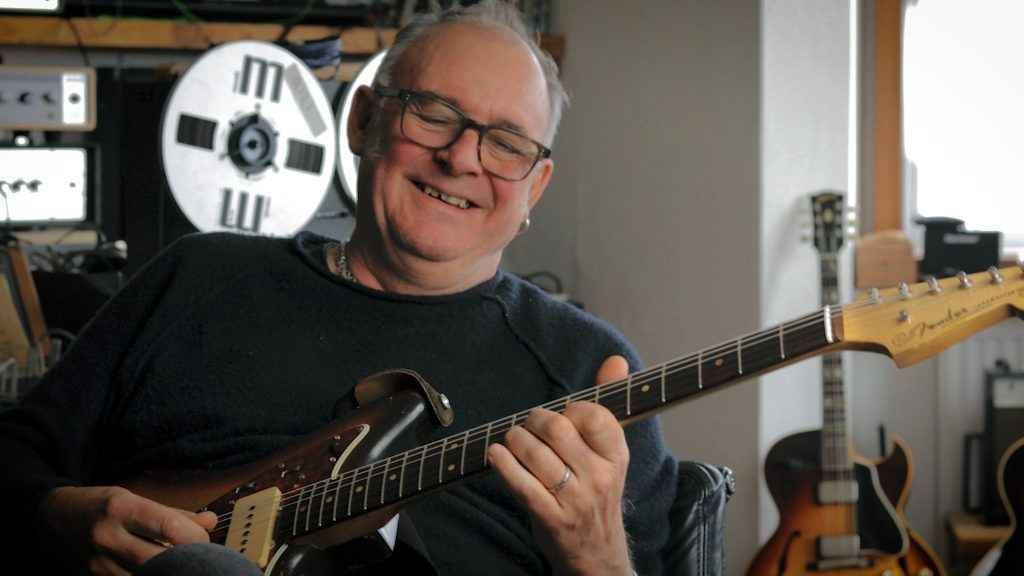 Adrian Utley's guitar background
Growing up playing bass in holiday camps, Adrian Utley stepped up to become a professional session guitarist, playing with Big John Patton and Art Blakey's Jazz Messengers, and Jeff Beck, before concentrating on his original project Portishead with friends Beth Gibbons and Geoff Barrow. The trio's debut album 'Dummy' was met with critical acclaim and is now regarded as somewhat of a soundtrack to the 1990s. Utley's guitar and bass playing is a big influence on the band's cinematic sound; this interview explores some of Adrian's influences and gear choices that helped shape the atmospheric guitar tones of Portishead and his other works.
Adrian Utley uses Rotosound British Steels, Pure Nickels, and Tru Bass 88 strings.