I really respect Rotosound for their continuing legacy, quality and company ethos. I'm genuinely proud to be using their strings!
Coming together as students at Liverpool's Institute for Performing Arts in 2011, the trio are made up of Guro Gikling (Norway), Luis Santos from Brazil (guitars) and Richard O'Flynn from Ireland (drums). Years of playing and developing their multifaceted music meant that their debut album for Double Six/Domino got major plaudits from critics and fans in 2015. Their new album Sunny Hills is a serious step up that reflects their increasing cohesiveness as a unit, as well as the times All We Are, and all of us, find ourselves in. Emblematic of a diversity and dissidence criminally lacking in music at the moment the heterogeneity of All We Are's make up is both their launch pad and their onward spur.
All We Are have spent years playing throughout the UK, Europe and Japan and have been on tour with Warpaint, London Grammar, Mew and The Vaccines. They are a regular appearance at festivals like Glastonbury and Redding and Leeds. At their concerts, expect an intense wall of sound and an emotional experience. The trio wear their hearts in their sleeves and it's refreshing to see that onstage at this day and age.
Their studio experiences include working at Abbey Road with Howie B (Bjork, U2), and producing albums with Dan Carey (Sia, Kylie Minogue, Bat For Lashes) and Kwes (Solange, Kano).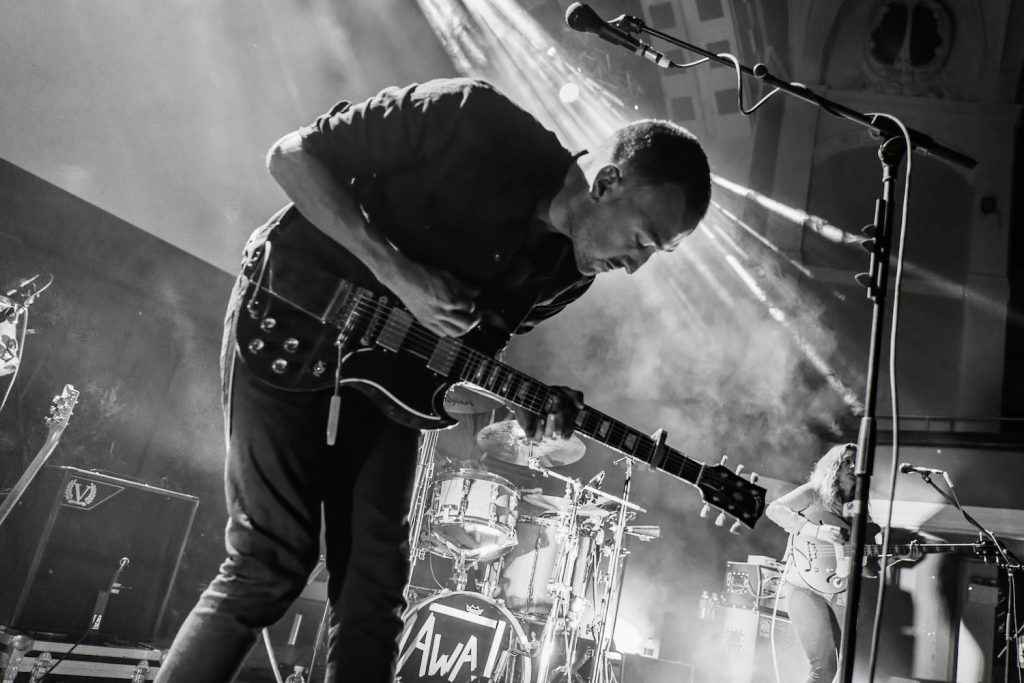 Their self-titled debut came out in early 2014 and it explored a darker side of psyche dream pop. After spending much of 2015 touring and honing their sound further the band started to write new material with a new sense of urgency and power, songs that documented the emotional rollercoaster the trio have been on in the past two years. Where All We Are was funky, liquid, seamless, Sunny Hills has a wobble to it, a human heartbeat and a grit that reflects the energy of the band's thrilling live shows. The aforementioned idea of displacement as well as notions of personal struggle, despair and hope started pouring out in the writing process and the result is an album shot through with struggle but pulsing with a spirit of resistance and joy. Inevitably, the city of Liverpool itself affected the album.
In Sunny Hills they have created an irresistibly danceable, uplifting album about what it means to be alive right now, how it feels to be alive right now, and the power of friendship and togetherness in a world intent on driving us apart.
All We Are guitarist Luis Santos uses Roto Reds.
"I really respect Rotosound for their continuing legacy, quality and company ethos. I'm genuinely proud to be using their strings!"
(Photo credit: Andy Von Pip)