Make no mistake, this party is for grown ups
The band rip through the set with Petale melting faces with her fierce solos
Los Bitchos…
Let The Festivities Begin!
Descending into the basement of central London's The Social is like stepping into Willy Wonka's birthday party with balloons, streamer, and bunting everywhere you look. But make no mistake, this party is for grown ups; the tequila is flowing, the music is blasting, and everyone looks ready to dance all night.
While the barman is shaking our margarita, we bump into Rotosound player Alex Kapranos. The Franz Ferdinand frontman produced Let The Festivities Begin! and also features in the music video for their single Good To Go.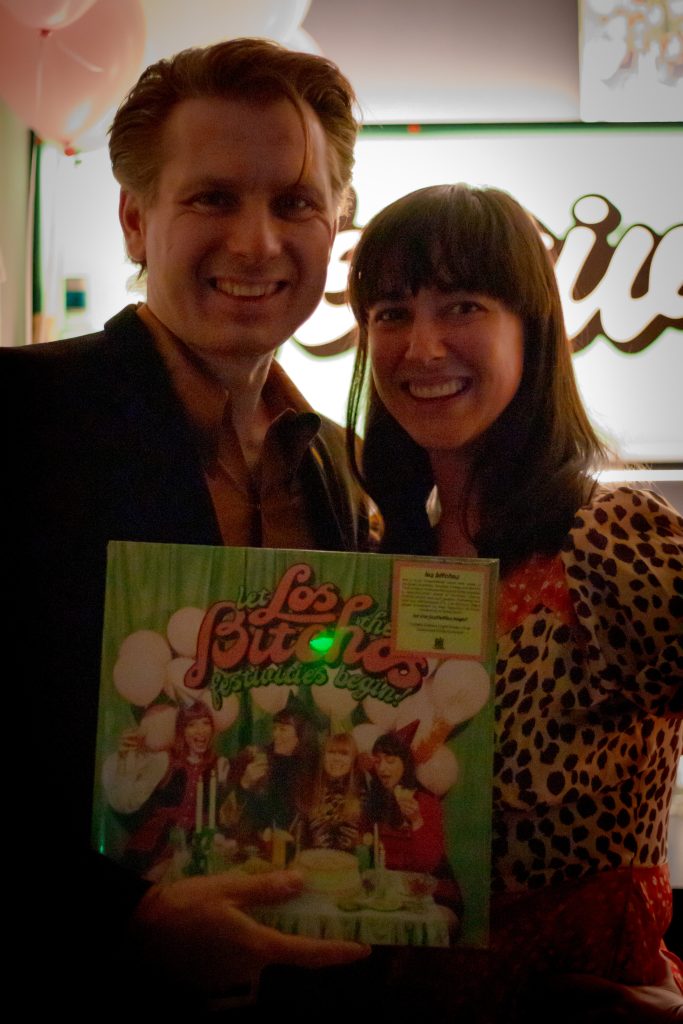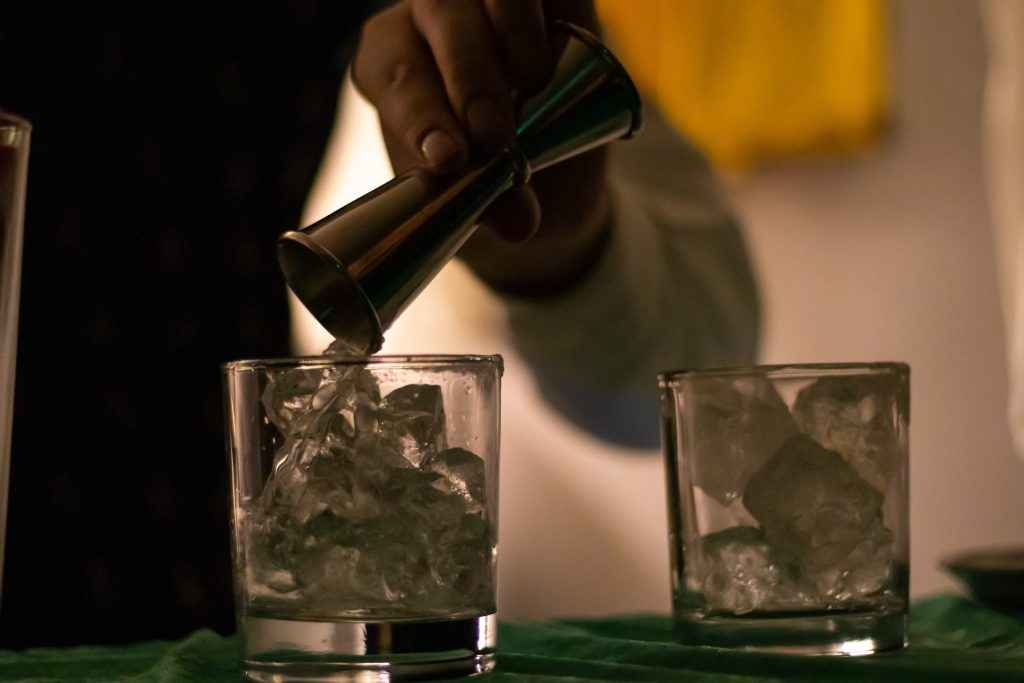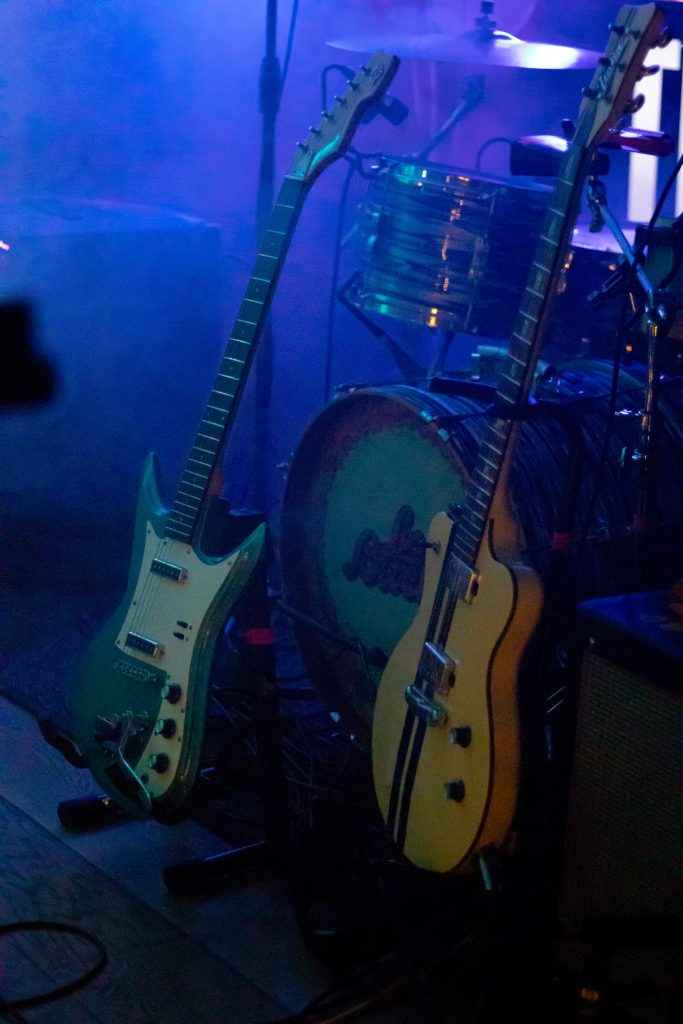 Guitars at the ready
Margaritas in hand, we head to the front of the crowd and take a closer look at lead guitarist Serra Petale's guitars; a retro-futuristic Eastwood Ichiban K2L and an incredibly cool Italia Maranello Speedster that Petale uses over the course of the evening.
Both guitars are strung with Rotosound British Steels, with 10-46 being her preferred gauge.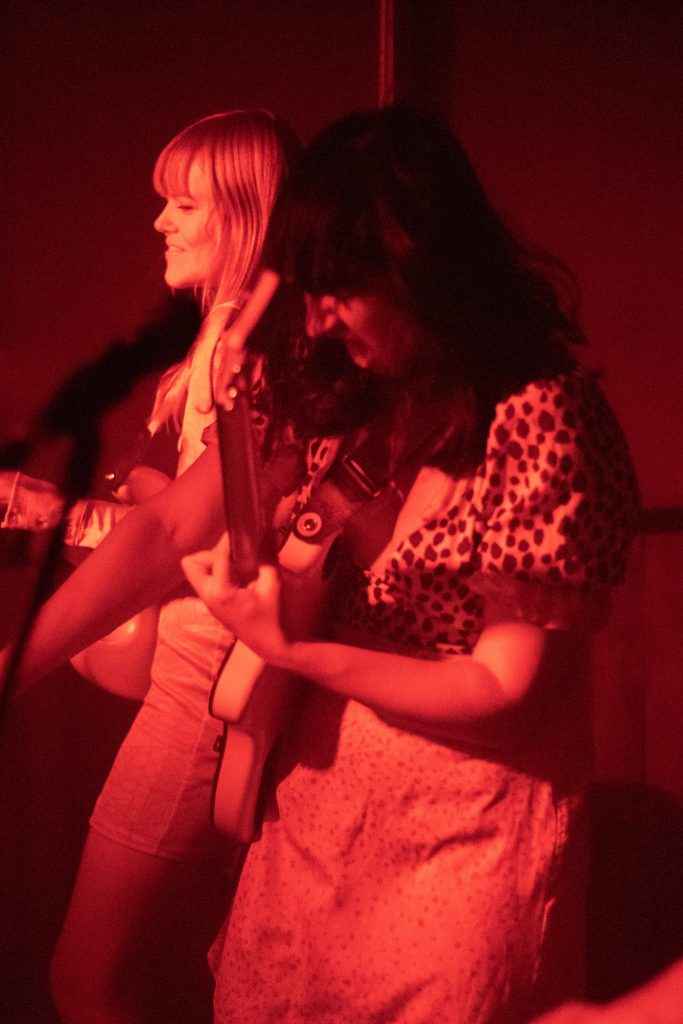 Los Bitchos Live
With the audiences itching to rock, the band emerges from behind a huge green curtain emblazoned with their logo and hit the stage. After some welcoming words, the band kick into the Turkish-esque FFS where the rocky-steady bass of Josefine Jonsson compels the audience into a vibrant pulse. Jonsson uses Rotosound Swing Bass 66, opting for the nickel coated variety in our standard/light gauge.
Los Bitchos is a female-driven vehicle (Agustina Ruiz on keys and Nic Crawshaw on drums make up the four piece) but the stage is also shared by touring guitarist Charles Prest who covers rhythm guitar duties.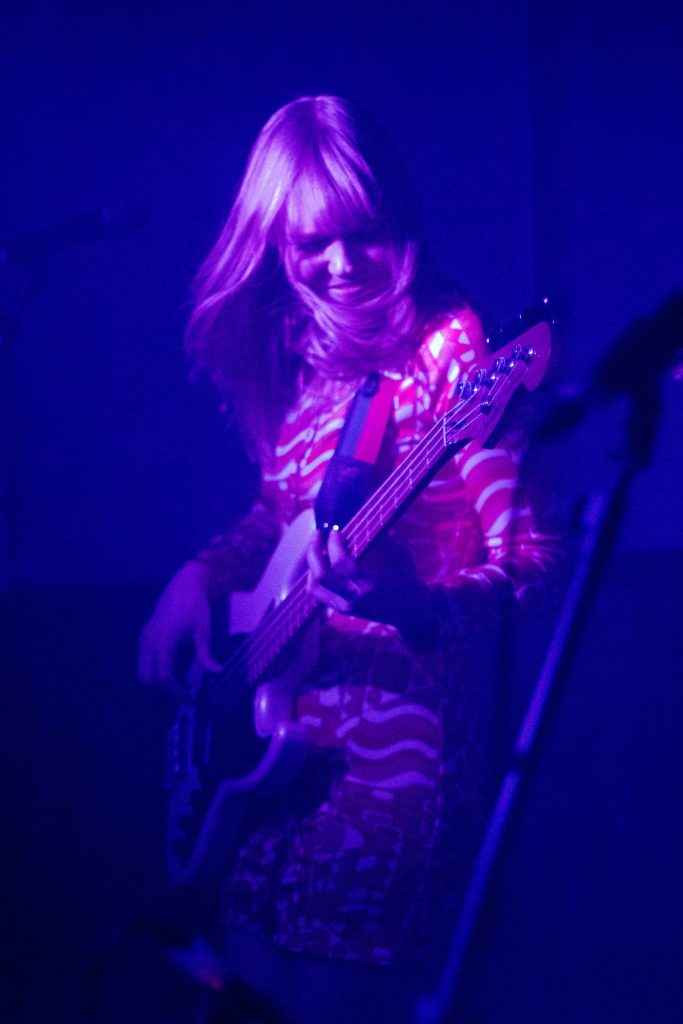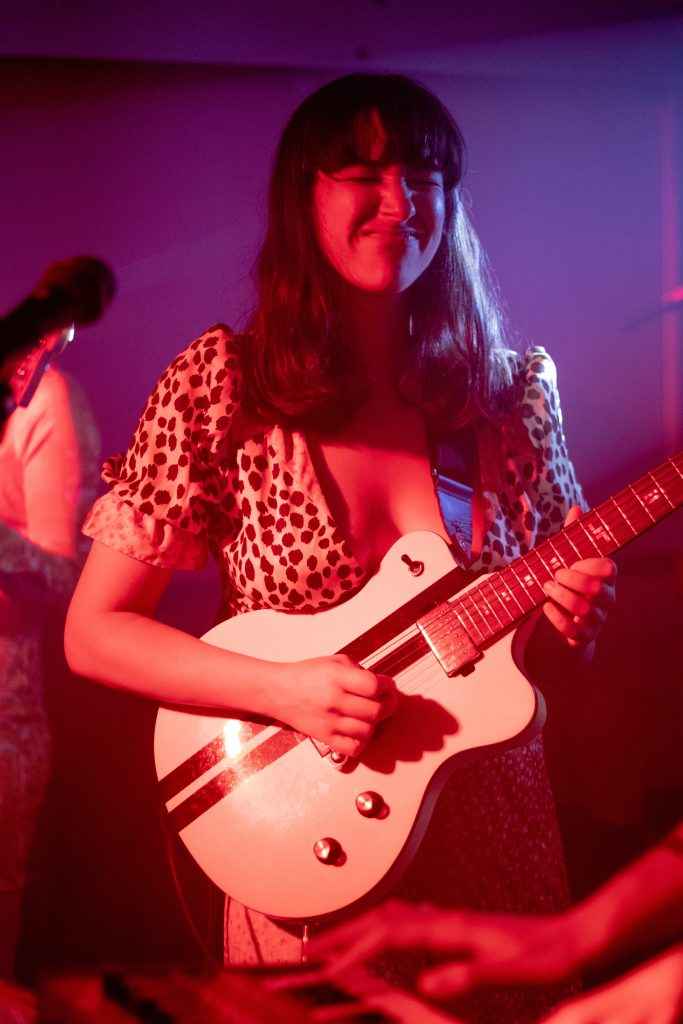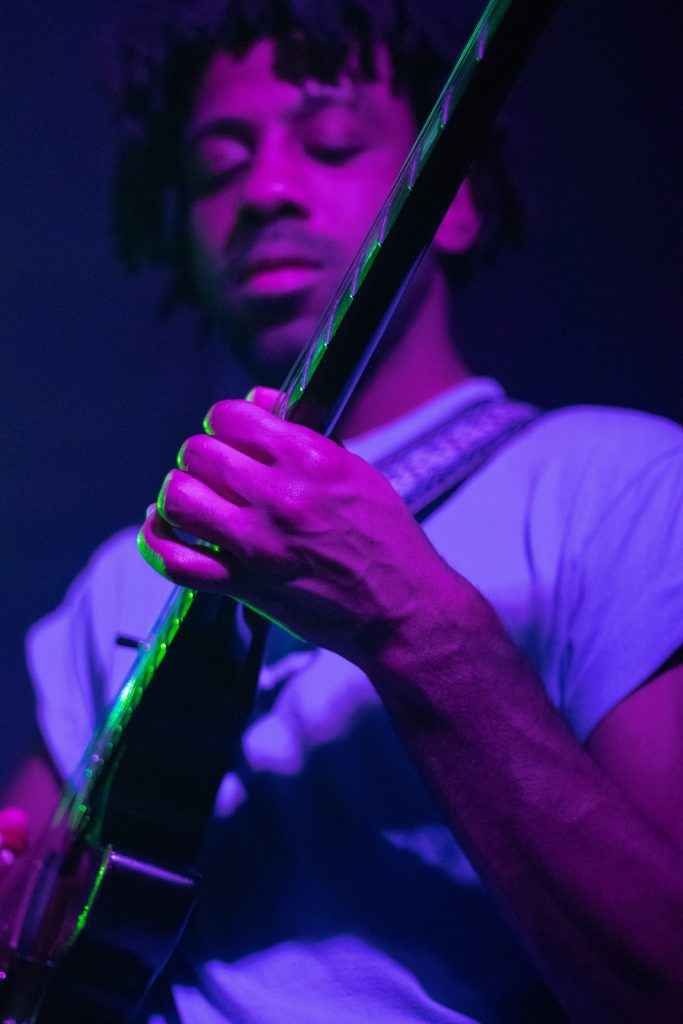 Good to Go!
The band rip through the set with Petale melting faces with her fierce solos and Jonsson holding a steady foundation of bass and oozing cool. The album gets played through and we get treated to a surprise rendition of Tequila to cap it all off.
Let The Festivities Begin! is out now on City Slang and can be streamed on all major platforms