It was important to me to record in the way jazz was back in the 1960s
On Dancin' Garuda, I wanted the natural sound of the basses. I used Rotosound… which provided me with my signature sound.
Isobella Burnham is a bassist, vocalist and composer from London but her roots are in Barbados where she grew up soaking in the rich musical culture. Isobella returned to South East London in January 2018 and has since played bass with Connie Constance, Tom Misch and Sampa The Great. After spending years on the road touring Asia, Europe and Africa, the 22-year old is set to release her debut EP.
Tynerisms opens the EP with confidence, alluding to the timbre of classic jazz recordings but allowing more modern rhythms to peek through at times. Caribbean flavoured grooves weave their way through this debut with Dusk Till Dawn and In Power containing head-bobbing passages that would be at home in festival sets. The musicianship is exceptional and Burnham shows maturity in letting her fellow players shine. It's a treat to hear friend of Rotosound, Tom Ford, tear up the fretboard too!
We asked Isobella to tell us about the process behind the recording and how Rotosound helped her produce the classic jazz sound she was striving for.
A musical melting pot
I wrote three out of the five songs on this EP because I got a call from Pat Pascal asking if I wanted to play at the London Jazz Festival for Jazz New Blood. I couldn't pass up the opportunity to play such a prestigious festival so I got to writing.
I wanted to highlight both my Caribbean and English heritage so I incorporated Spouge music from Barbados, Zouk music from St. Lucia and Shango Music from Trinidad and Tobago into my compositions. I asked the finest musicians I know to play on the record. The writing and arranging process largely took place in the summer of 2019.
All together now
I wanted to record this EP all together as I love the energy created when everyone is together in the same room. It was important to me to record in the way jazz was back in the 1960s as that's the sound and feel I was trying to emulate. I achieved this by going to Pink Bird Recording Co. and working with the engineer, Rick David. I also called in the most killing musicians I could find. On the record you'll hear Sheila Maurice-Grey (Kokoroko) on trumpet, Nathaniel Cross (Kano) on trombone, Thomas Seminar Ford (Reuben James) on guitar, Lorenz Okello-Osengor (Steamdown) on piano and Benjamin Appiah (Steamdown) on drums.
Recording took place over two consecutive days and I overdubbed the vocals two weeks later.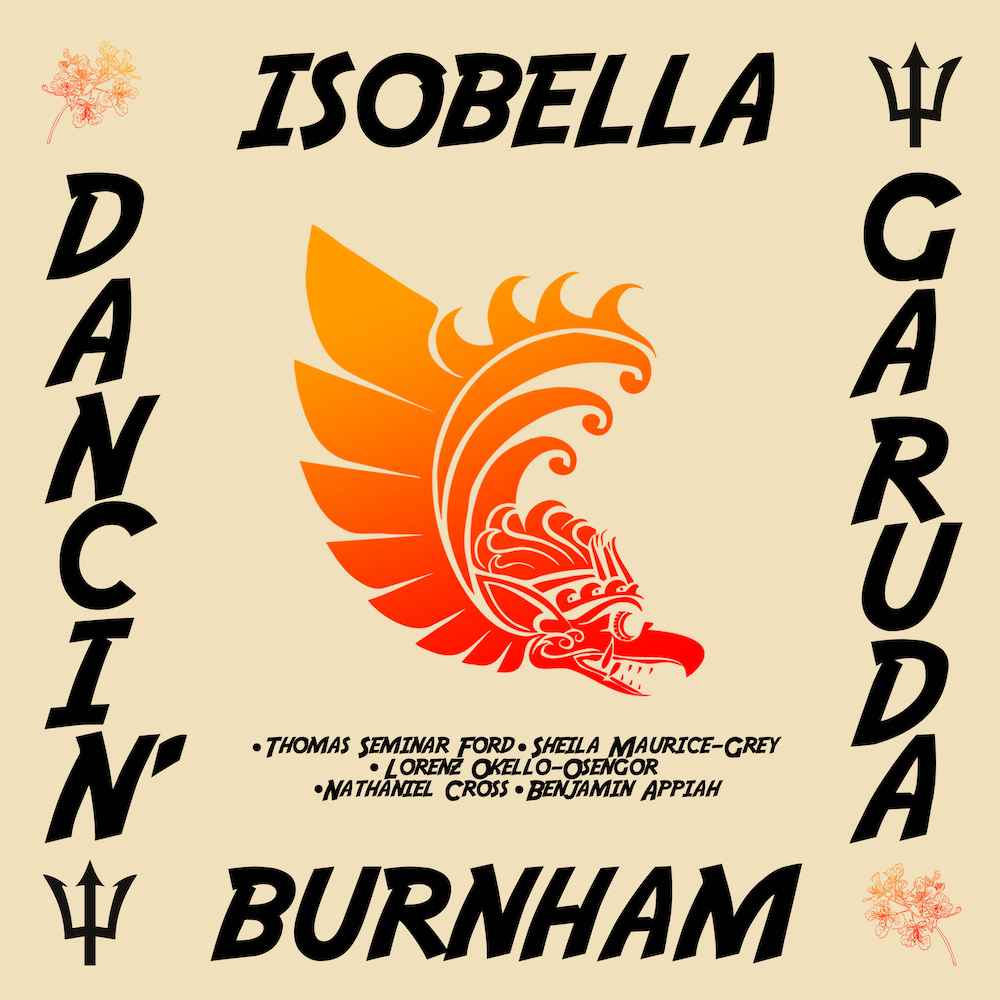 Track by track
Tynerisms was written in London in 2020 and was inspired by the use of 4th voicings popularised by legendary pianist McCoy Tyner. This track includes solo's from Thomas Seminar Ford on guitar [another Rotosound player] and Nathaniel Cross on trombone.
In Power was written at home in summer 2019 and is a fusion of Trinidadian Shango and the sounds of the London Jazz Scene.
Hard Ears was written between London and Croatia in summer 2019. It takes Spouge music from Barbados and puts it in the forefront of Jazz today. Track includes solo's from Thomas and Benjamin Appiah on drums.
Dancin' Garuda was written in Bristol and Croatia in 2019, the title track of the EP is taking the traditional jazz approach of the 1960's and fusing it with the sounds of the 2021 London Jazz scene. The mixing on this track was inspired by Rudy Van Gelder. Track includes solos from Lorenz Okello-Osengor on piano.
Dusk Till Dawn is first track written for the EP in 2018. Named Dusk Till Dawn because of the use of minor tonalities in the A-Section and major tonalities in the B-Section. This track includes solos from Sheila Maurice-Grey on trumpet and Nathaniel on trombone.
Talkin' tone
On Dancin' Garuda, I wanted the natural sound of the basses with the exception of some chorus on my bass solo in In Power. On the record, I used my Boss GT-1000 pedal, my custom Sire bass, 1981 Fender Jazz fretless bass, and Novation Bass Station II.
On those basses, I used Rotosound RS665LB 35-120 Swing Bass sets and Rotosound SM77 40-100 Jazz Bass 77 sets respectively, which provided me with my signature sound.
Movin' forward
I'm planning on gigging the EP at local venues around London when the Covid restrictions are lifted. I'm also working on a second EP; I don't want to give too much away but it will be just bass and vocals.
Dancin' Garuda is released on May 21st 2021