"I'm truly in awe of how much work, skill and craftsmanship goes into every single pack of Rotosound strings."
"I'm honoured to be working with some of the few great companies still making things right here in the UK"
It's been a crazy few weeks here at Rotosound HQ. Festival season is well and truly upon us which means we've been inundated with string orders from the likes of Hacktivist, The One Hundred, Drones, Broken Witt Rebels and Fizzy Blood to keep everyone well stocked as they hit the stage this summer.
Mikey visited us at the factory and here are his comments on the day:
Mikey's thoughts
Biggest thanks and respect for the hardworking team at Rotosound HQ for giving me the diamond tour – I'm truly in awe of how much work, skill and craftsmanship goes into every single pack of Rotosound strings. An incredible operation!
The process of handwinding requires immense skill and patience. Here's Mark dropping the horns with me on the factory shop floor. Mark winds bass guitar strings by hand on machines that were made by Rotosound themselves, for the sole purpose of making their own strings! Some of these homemade winding machines have been rocking unhindered since the 1960s.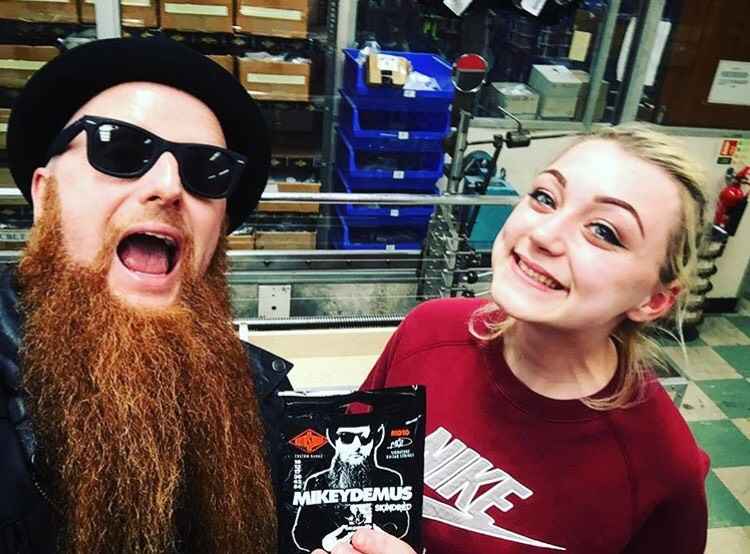 Rotosound guitar strings are hand wound on custom made machines, designed and built by Rotosound themselves. Strings like the kind you'd find in my signature set are put together by skilled and hard working people like Daria here!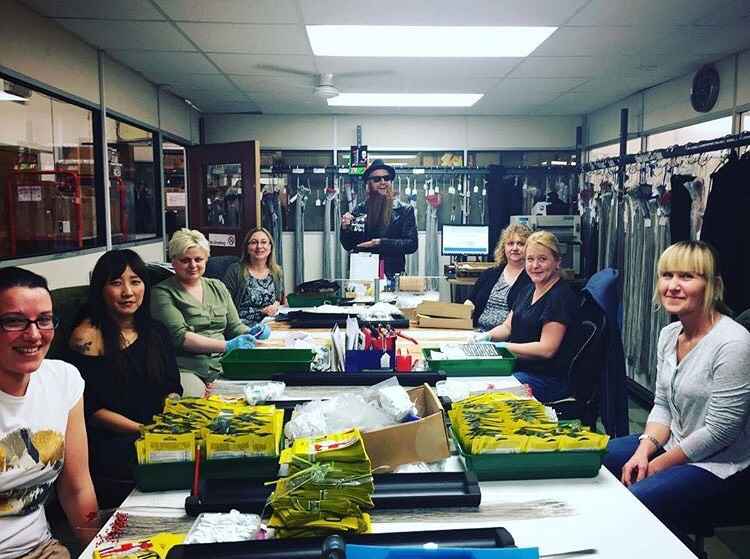 Once strings are finished being wound, they're quality checked, grouped and packaged by these hard working women. Thanks for ensuring every single string and set goes out perfect!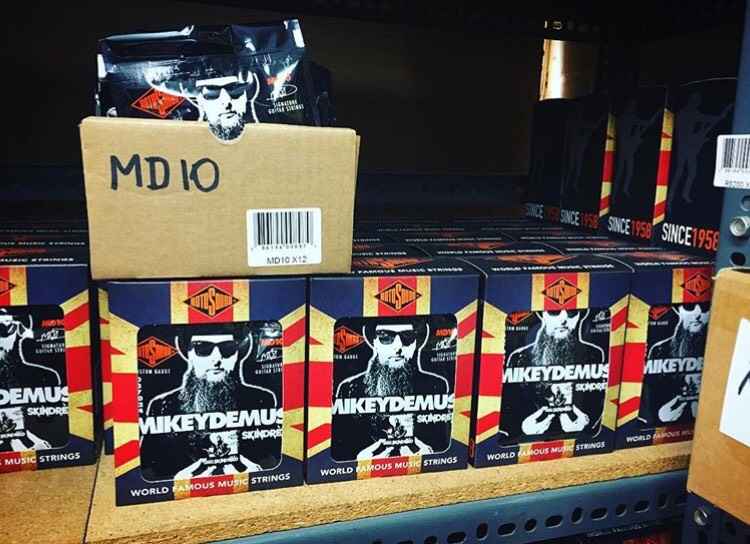 All packed & boxed ready to ship. This is the culmination of a fantastic amount of skill, technique and craftsmanship – along with some incredible engineering and production. I'm honoured to be working with some of the few great companies still making things right here in the UK – thanks Rotosound for showing me how it all works behind the scenes.
Mikey's strings
Mikey Demus Signature MD10 strings are the perfect custom gauge for keeping a tight low-end whilst making bends a breeze on treble strings. They come in gauges .010, .013, .017, .030, .042, .054.