Once you get Johnny Marr's playing style down you will find their other songs are not too hard
Bassist Andy Rourke still uses Rotosound Swing Bass 66 strings
The Smiths Playing Style
The Smiths style is not just from Morrissey's unique or depressed singing method, but also thanks to the guitar work of fellow founding band member Johnny Marr. His guitar style wasn't known for being overly flashy, instead focusing more on the ambience and overall vibe to fit with the voice of Morrissey. 
Songs like "This Charming Man" and "Ask" depend on a melody that is played as arpeggios through the guitar chords. If you listen to songs by The Smiths you will see why they were so popular in the early indie rock and alternative scene. Yes they used synths like other bands in pop at the time, but their guitar style checks all the hallmarks of later 90's alternative, just with a cleaner sound.
If the song doesn't use arpeggiated chords then it is likely to move in a down and up alternate strum like in "There Is a Light That Never Goes Out." That is one of a few easy guitar songs by The Smiths to learn, so if you want to have at least one in your repertoire, it is the best pick. However, once you get Johnny Marr's playing style down you will find their other songs are not too hard. Grab your guitar tuner and let's go!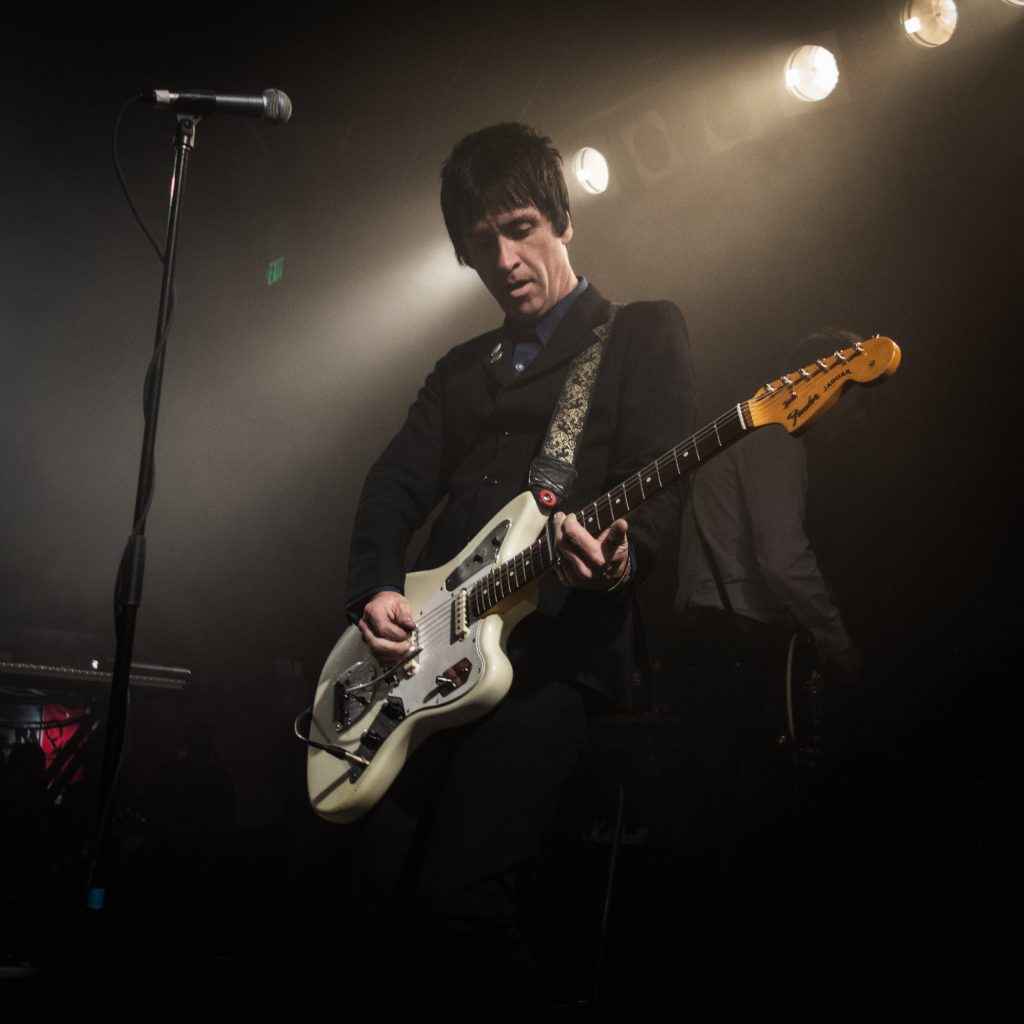 How to Play There Is a Light That Never Goes Out
Normally in this song Marr plays with a capo on the 4th fret. We will give the regular chord shapes to play, just remember the real chords are 4 steps up. So that means a C chord shape now makes an E chord. This song is in the key of E and its relative C#m which is emphasised throughout the song. Just try not to mix up the easier chord shapes with the new key. If you have trouble singing the song, then simply adjust the capo to your key! You can always use a guitar chord chart to help you.
Intro
The song is in standard tuning, but a capo on the 4th fret and the intro uses the shapes of a strummed Dm and then the F-G, which means you are either using a full F barre chord or the cheat XX3211. Build up to those barre chords if you can't get it at first. This chord sequence then moves into the verse chord of Am.
The Verses
The verses have a repeating riff of the shapes Am-F-C-G. The chord changes are easy to tell by listening to the song, just practice moving along them slowly first. You stay on the Am longer before moving to the F and then quickly playing the C-G. The strumming pattern is in 1/8 notes, and you can keep it just a simple back and forth at first.
As you progress you can refine that strum to a D DU DUDU, where we take some spaces in the first few hits and a fast DUDU at the end of the sequence. Again it helps to listen along to the song to get a right feel for the strum. And the verse repeating those 4 chords goes on for longer than normal with 16 bars.
Bridge to Chorus
The intro chords are briefly played again in a little bridge before breaking into the chorus chords of C-Am-F and then G-C-F-Dm before it repeats that again. Here the strumming matches his singing more but you can just keep a simple alternate eighth note strum if breaking it up is hard.
There is a verse 3 and 4 before another bridge that moves into a final chorus. These use the same chords and strums as the other verse and chorus parts. And the song ends on the Am-F-C-G verse sequence one last time.
(And remember, because we are on the capo the Am is actually a C#m for singing purposes)
Singing!
Obviously you want to get the chord changes and movements down before worrying about the singing. However, once you have that part it isn't too hard to sing and play. Keep the strum as simple as you can as that will help get the words at the right time. And of course make sure to sing in as sad and melancholy a way as possible, as the lyrics are depressing!
This will be one of the major factors as to whether you decide to learn more songs by The Smiths, is whether you or a friend can sing like Morrissey. Because their tunes have that signature sad lounge singer vibe! That's one reason why they are a band that is loved or hated as they usually aren't that upbeat.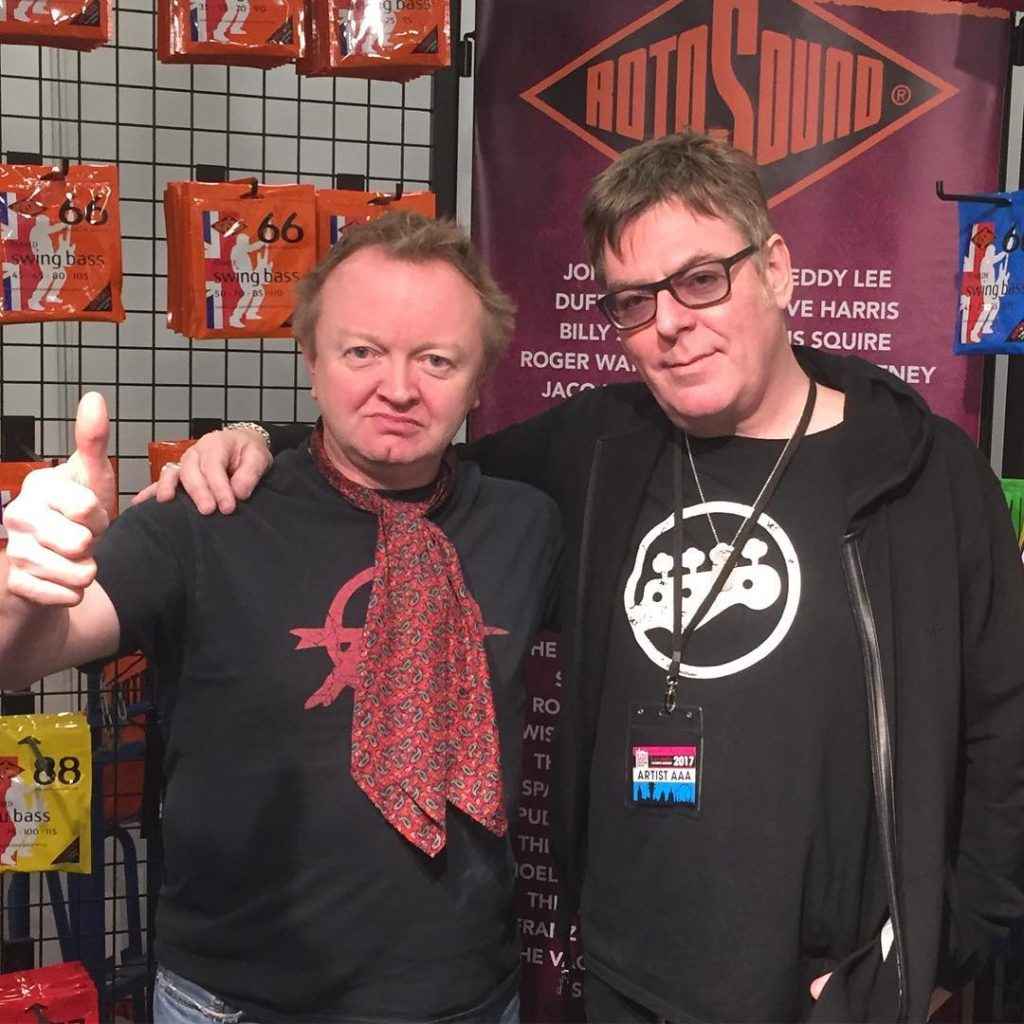 More Tips for The Smiths Songs
Like other synthpop bands of the 1980s The Smiths generally go for a clean sound, Marr used guitars from Fender and amps like the Twin or Deluxe Reverb and a Vox AC30. Johnny Marr used Rotosound guitar strings and bassist Andy Rourke still uses Rotosound Swing Bass 66 strings.
If you are playing it on acoustic you have no concern with effects and sound, otherwise on an electric guitar we generally want a clean and jangly acoustic vibe for the right feel of "There Is a Light That Never Goes Out." And of course the string section part was done on a synthesiser.
A great song from The Smiths that uses more pedals and effects is "How Soon Is Now." For that tune they use reverb, delay, tremolo, and a chorus to help give it more depth and a choppy feel. That song also has a slide guitar part if you are looking to work on that skill and want to keep playing songs by this band.
Playing "There Is a Light That Never Goes Out" is not that hard on the guitar. As far as The Smiths song lessons go, this is one of the easier songs. And if you find you have a knack for playing and singing their tunes you will see the others are not too difficult, and they make for great practice with a variety of techniques. Even their songs like this that are a little on the sad side are still fun to play!