With Britain fully opened up again, excitement was in the air as guitarists filled the hall…
This year's show saw more than forty first-time exhibitors
The Rotosound stand
Entering the New Bingley Hall on May 7th, 2022, was an spectacular experience; both fresh and familiar, the hall was packed full of household names, such as Marshall amplification and Orange Amps, alongside bespoke builders who started up shop after the previous Guitar Show UK was held here in February 2020. Little did we know back then that stages, stores, and shows would be locked-down.
With Britain fully opened up again, excitement was in the air as guitarists filled the hall, trying out custom instruments, testing guitar gadgets, and discussing all things axe-related. The full Rotosound sales team was in attendance, which was fortunate as the Rotosound stand was extremely busy! Zach Frederick, our export distributor, attended too, bring with him that great customer service that Americans are famous for.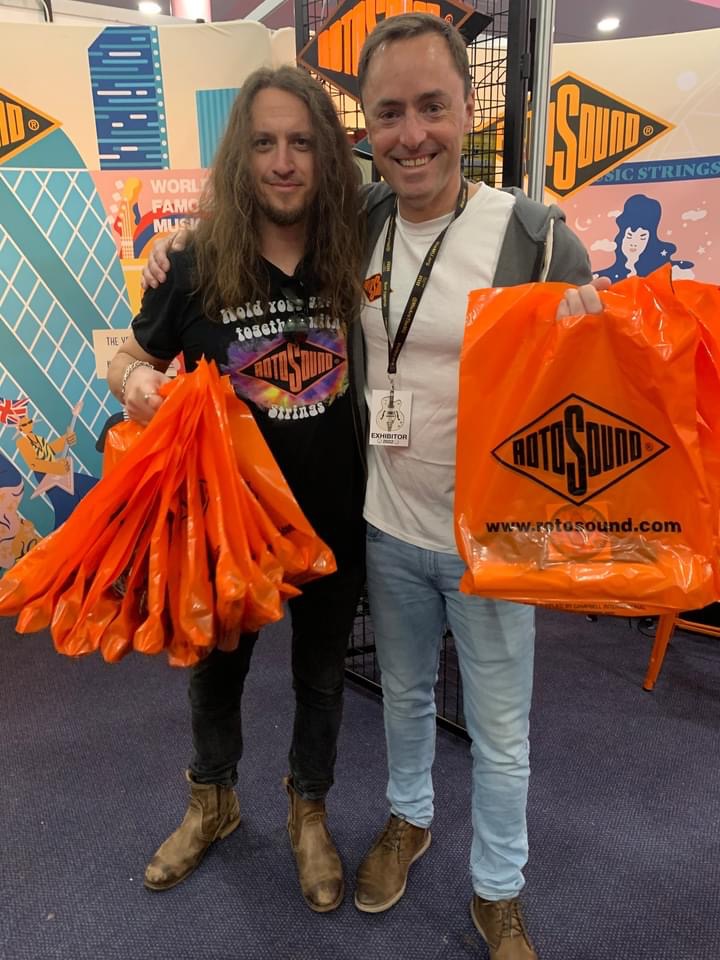 Rotosound had a new colourful stand that represented British music culture over the years. All merchandise, strings, and accessories were available to buy and there was a guitar and bass loaded up with Ultramag strings.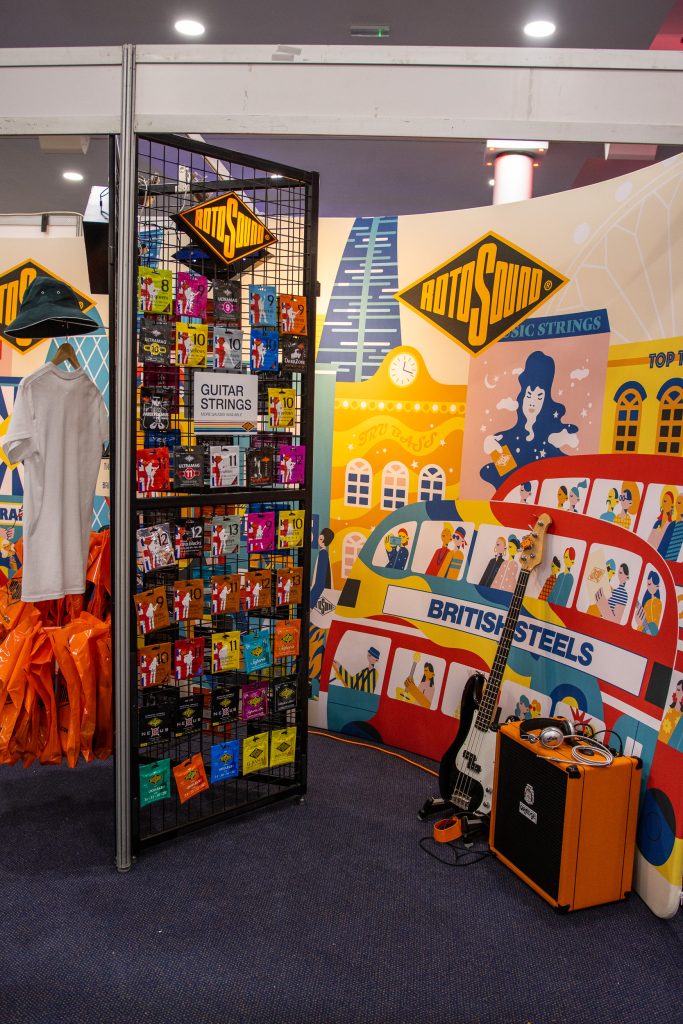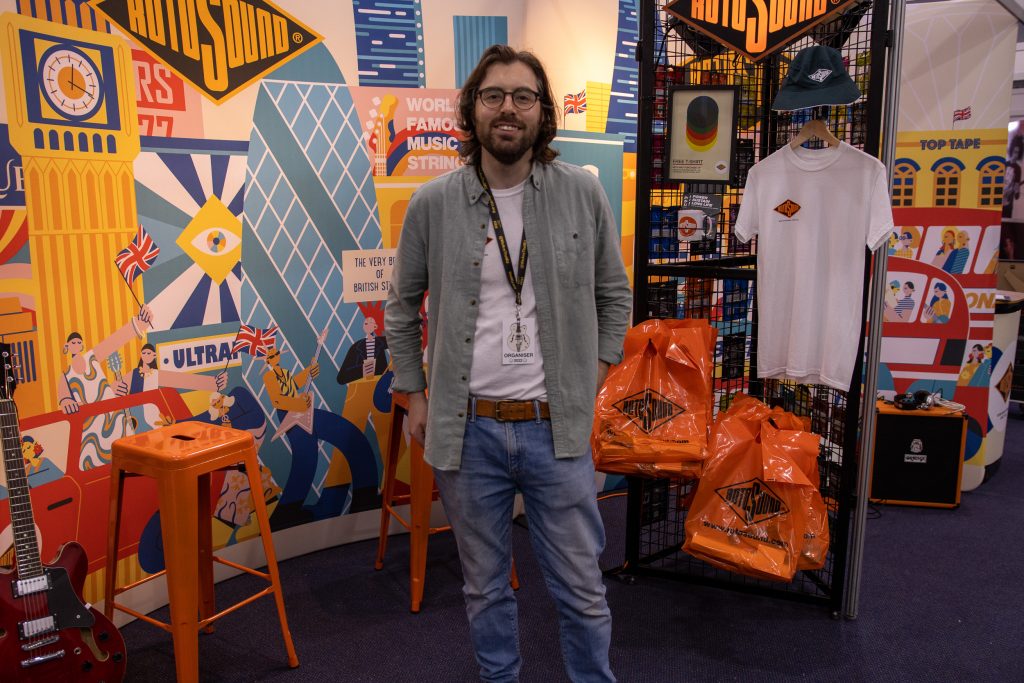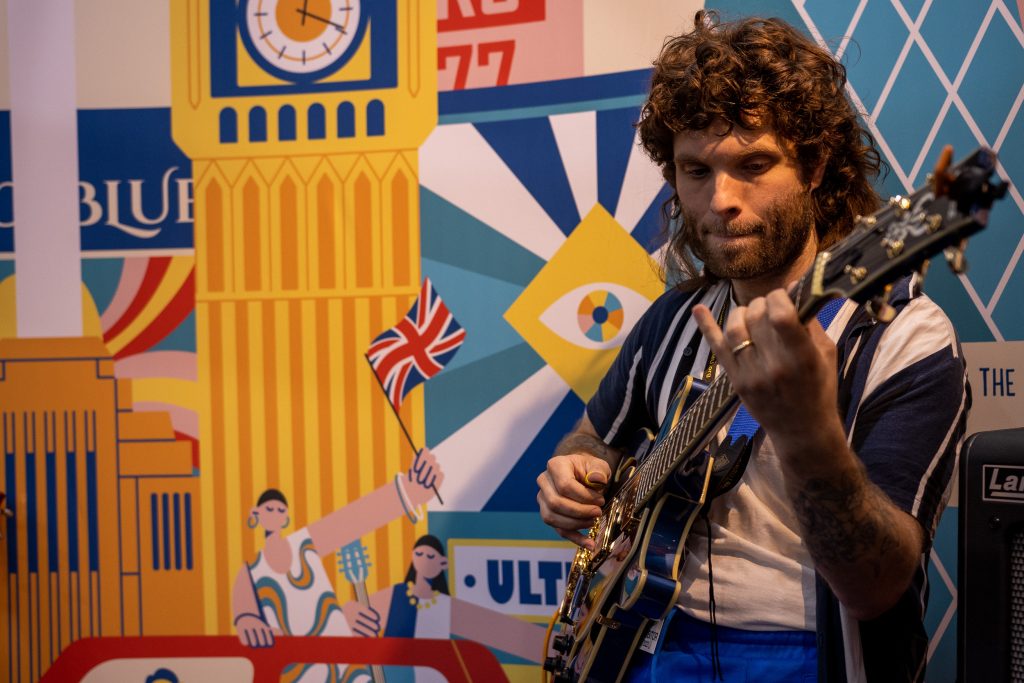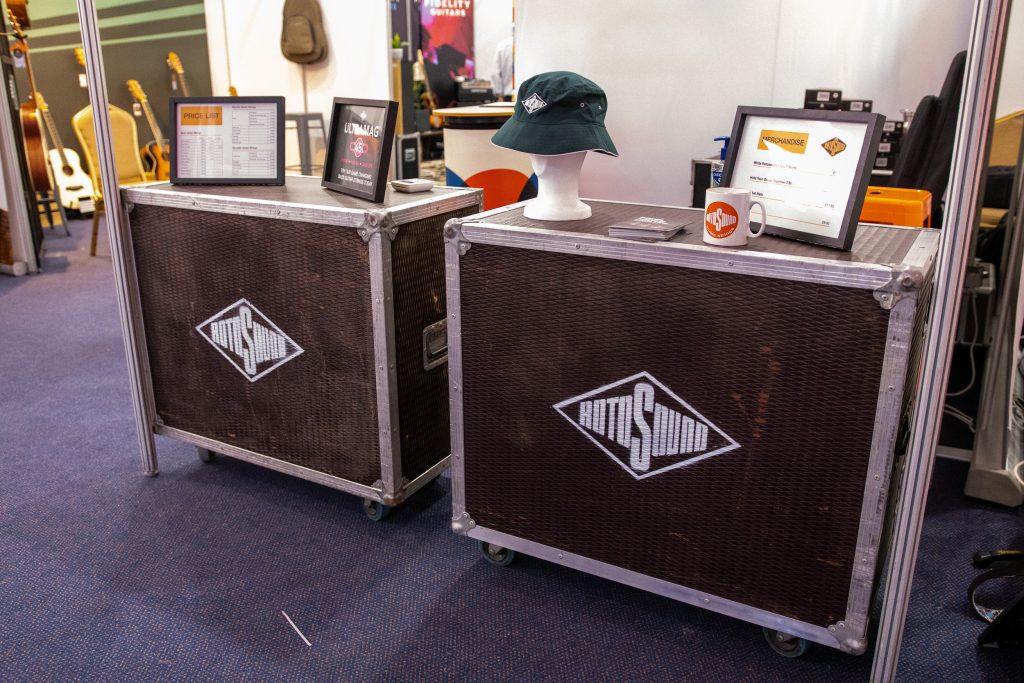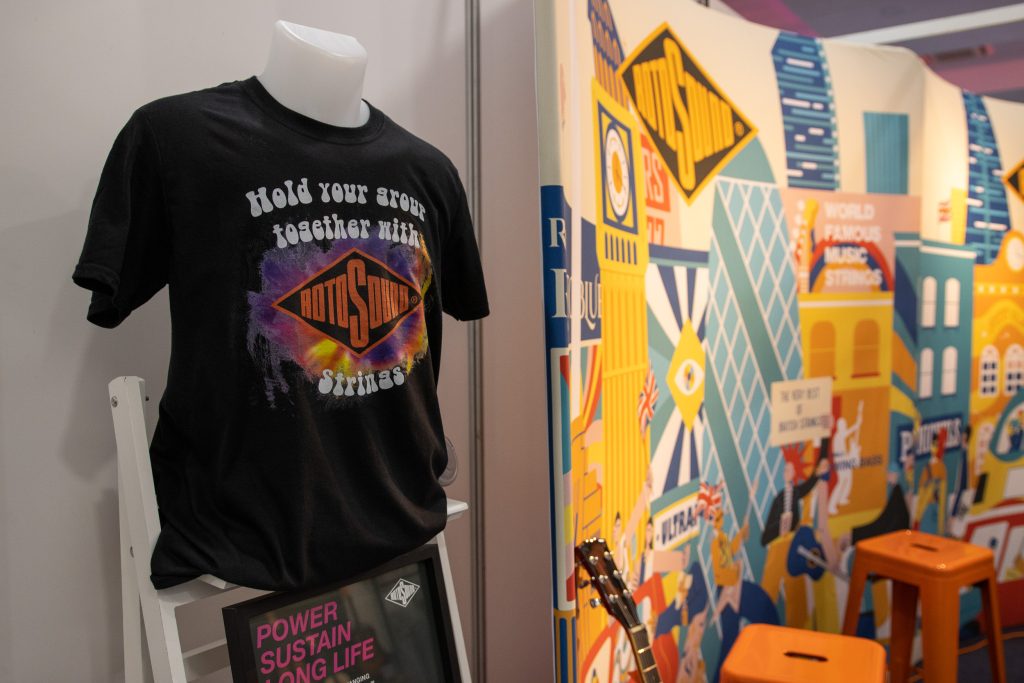 A guitarist's Aladdin's Cave
This year's show saw more than forty first-time exhibitors – many of which have started their business during the pandemic put the country into 'lockdown'. There were too many lovingly built guitars and amps to include in this post but we've put together a small selection, along with some of our favourite UK brands from the show such as Monty's Guitars, James' Home of Tone, Westfield Guitars and Crimson Guitars…